In this section, you can add and manage your employees
Adding an Employee​
Navigate to the Employees area by using the link in the main menu
Click the Add Employee button in the top right corner
Complete the form with the following details:

First Name
Last Name
Password
Email Address
PIN Code
Pricing Level

Click Save at the bottom of your screen
While strictly only the First Name and Last Name fields are required, if you would like the employee to be able to log in to the Vish Color Bar App, you'll need to assign them a 4 digit PIN as well
PIN code must be 4 digits long and cannot start with a 0
Editing an Employee​
Navigate to the Employees area by using the link in the main menu
Find the employee you wish to edit
Click More Options
Select Edit
Modify the form as needed
Click Save at the bottom of your screen
Deleting Employees​
The Delete Employee feature is used to delete employee accounts that are no longer required. You may want clean up your employee database when past employees exist or when duplicate accounts have been created. You can delete an employee account by following these steps:
This will permanently remove an Employee from the database. This cannot be undone.
Locate the employee account you would like to delete by using the search field, located in the top right, or by navigating the employee list.

Click the More Options button on the right side of the row and choose Delete. A confirmation window will appear.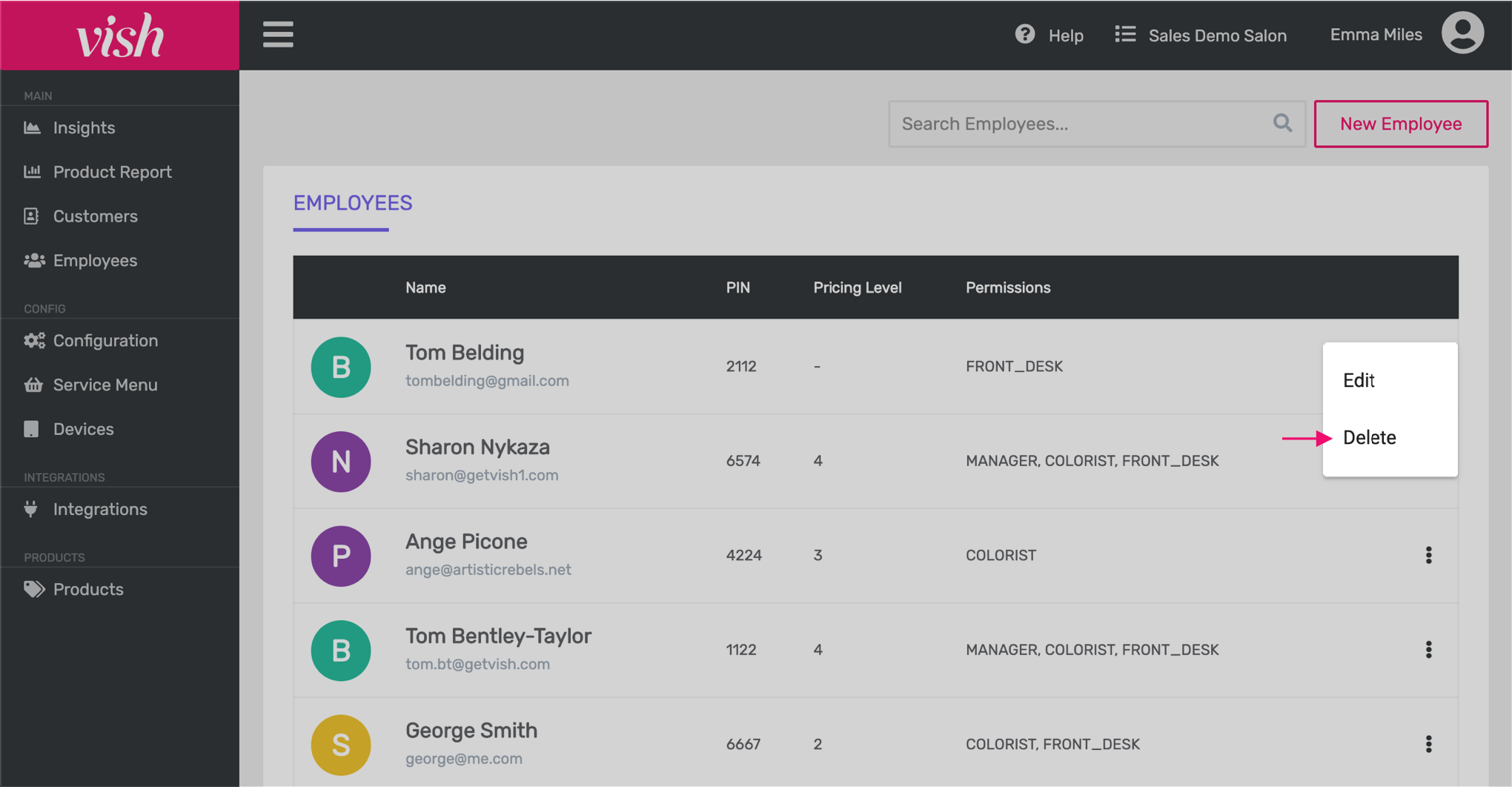 Click Delete to confirm the action