If you already have installed the Vish Front Desk App, you can skip this guide
The Vish Front Desk App supports both Windows and Mac​
Download the appropriate installer package for your platform:

Once downloaded, double-click the file and follow the instructions to install
Troubleshooting​
Developer cannot be verified​
You may experience this security issue when installing the Vish Front Desk app on Mac OS.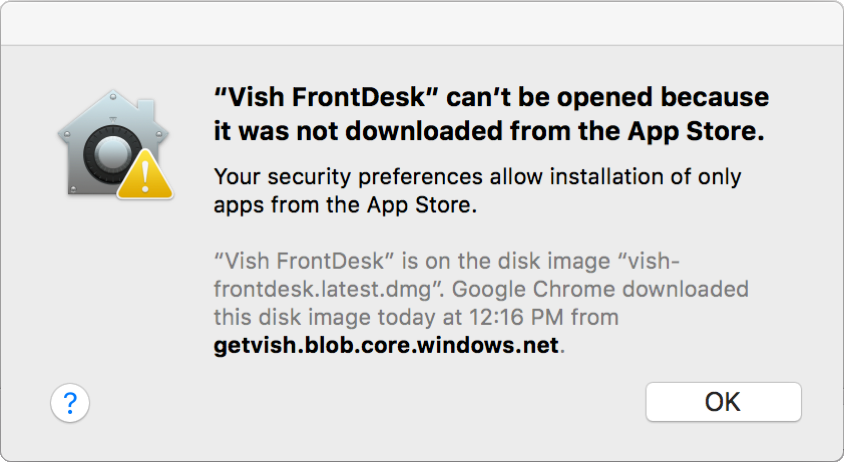 If you receive this or a similar warning message while trying to install, follow these steps to resolve:
If you are presented with the option to 'Open' or 'Open Anyway', select this option. This software is developed by Vish and will not harm your computer.
If the above options do not exist, you will need to edit your security preferences to allow the install.
In System Preferences, click Security & Privacy, then click General. Click the lock and enter your password to make changes.
Under the 'Allow apps downloaded from:' section, ensure 'App Store and identified developers' is selected.
Locate the Vish Front Desk install file (.dmg) and double click to open. The file should now open, or you may have to select Open from the dialog that appears.
If you are still experiencing issues, visit https: for further troubleshooting steps, or contact a Vish Customer Service representative.